Prime Minister Hon. James Marape's Announcement to the people of Papua New Guinea.
PNG COVID-19 UPDATE – 20 March, 2020.
19 Coronavirus Suspects, One Person Tested Positive and Two Under Isolation and Observation.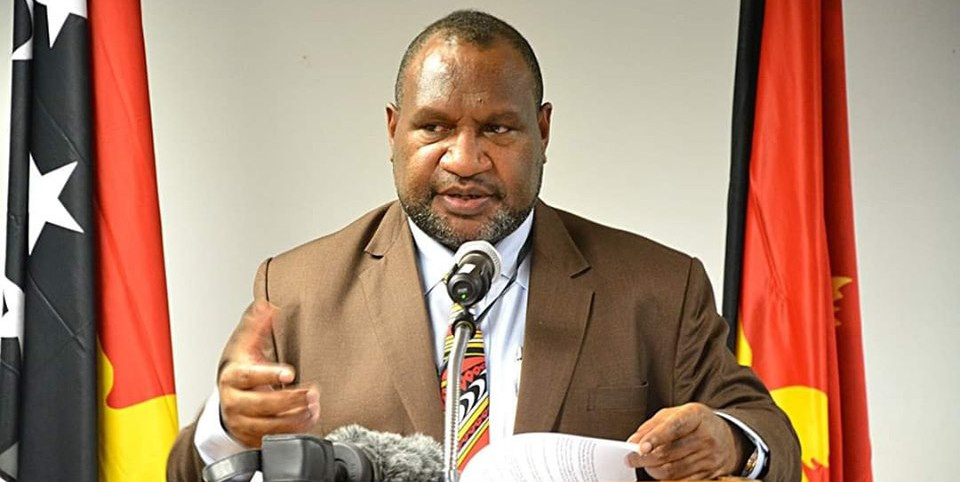 Good evening everyone,
I just came out of a press meeting, where I have announced that a corona suspect case two days earlier was proven to be negative has shown up positive after PNGIMR as part of case management doing continual investigation and hence another test.
The person of interest arrived in country on the 13th of March was under radar and observation and has been locked down and isolated since and continual test as we have been doing on other suspect cases have resulted in this.
There were 19 person of interest since January when Corona first broke out and of those 19, only one has returned a positive. Rest have been cleared already. We are presently observing under isolation 2 more person of interest.
This first established person is now under isolation and further test done on him to see if he is totally corona free before he is released. At the moment his health was reported to be very normal and stable but we are doing last test to give him total clearance.
Our team were able to trace all his steps and contacts in country and from present indications the 10 or so person he came in contact with have not shown signs and symptoms but are all under observation for our national safety.
I thank Harmony mine who have partnered us well in this effort to buffer further spread from this first case.
May I assure all, don't be alarmed, we have established procedures now to deal with cases that are established to stop from spreading as we have done with this Lae case.
Our strategy still remains, STOP from coming into our country, STOP from spreading and STOP from killing.
Our National Response team are on a daily standby to attend to this crisis so I assure the Nation to be calm, assist the country with being practitioner of healthy life style.
At the moment this is the only case test positive and we will international flights starting Sunday for 7 to 14 days to conduct clearance check on all those who have traveled on over the last 15 days.
I give all our assurance that your government will do all humanly possible to save our country from such attacks and we also thank God that we have been kept safe thus far including the person who returned a positive test who is healthy and in good spirits.
I thank our National Health Minister and all health officials, doctors and helping hands, our PNG IMR, our network of government and NGO and bilateral partners, our private sectors who helping and our people for pulling through these trying moments.
We can only come out of this better prepared for future incidents too.
As I asked few days ago, I ask again our churches and Christians to take this weekend worship hours to thank God for His protection thus far and for continual protection into the future.
God bless PNG

James Marape MP

PM PNG

_____________________________
PNG COVID-19 UPDATES & INFORMATION
https://papuaniugini.org/coronavirus-covid-19-important-information-you-need-to-know/
Prevent the Spread of Coronavirus or COVID-19 in 7 Simple Steps
Barrick Niugini Limited (BNL) Suspends Incoming International Travel | Press Release
AIR NIUGINI BANS INTERNATIONAL PASSENGERS | PRESS RELEASE BY MINISTER FOR STATE ENTERPRISES