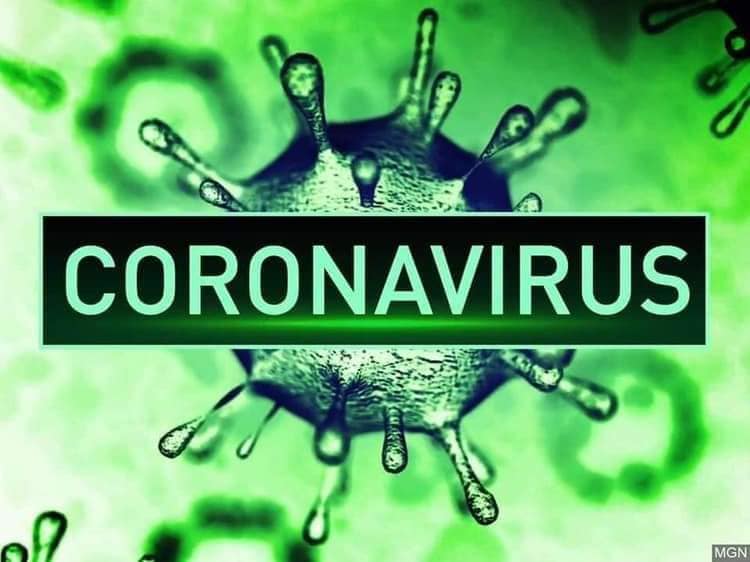 ______________________________________
HOW'S COVID-19 SITUATION CONTAINED IN PAPAU NEW GUINEA?
In brief,
The confirmed imported case has been evacuated and sent to Australia for further treatment and recovery.

All his close contacts have been closely monitored and tested and all the results turned out negative on COVID-19.

Currently PNG COVID-19 Task Force Team are following up and monitoring over 2,000 incoming traffics since January to making sure no one has been infected.

All PNG borders are shut down

All the flights both domestic and internationals are grounded and the Nation is on 14 days lock-down until the COVID-19 situation is contained.

Flights are only allowed for MPS and Medical Personnel and transporting of cargoes.
The 14 days lock-down or the declaration of the State of Emergency is temporary in order to contain the coronavirus and to making sure that every single Papua New Guineans is safe. As of today, Sunday, 29th March, 2020, not a single Papua New Guinean National has been reported being tested positive or being died of coronavirus.
Scroll down to read the recent media release by Hon Jelta Wong, Minister for Health and HIV/AIDS.
COVID-19 PNG – MEDIA RELEASE – 29TH MARCH, 2020 – BY HON JELTA WONG, Minister for Health and HIV/AIDS.

______________________________________
Hevilift Approved for Movement of Personnel and Cargo for PNG Government COVID-19 Response
COVID-19 JOINT TASK FORCE
National Operations Centre
MEDIA STATEMENT
Thursday 26th March 2020
COVID-19 PNG Government response
Day 6 of Lock-down
—————————
CONTROLLER of the COVID-19 Joint Task Force and Commissioner of Police Mr David Manning today announced that Hevilift is among a number of airline companies including Air Niugini authorised to uplift medical supplies and security personnel around the country.
Mr Manning made this comment following reported attacks on Hevilift personnel at locations around the country.
"Whilst we have the country on lock-down for the next 14 days we do need to maintain essential services such as police and health and transport medical supplies and food. This must be understood by the people of PNG.
"Do not create fear and panic with wild allegations. A total of 42 responsible line government agencies, international partner agencies including members of the business sector have banded together to form the COVID-19 Joint Task Force to provide a combined PNG-response to the COVID-19.
"We are closely managing the situation and ensuring that we effectively deal with the pandemic threat whilst causing as little inconvenience to the public as possible.
"So I appeal to citizens to please respect Hevilift and other companies who have been engaged by the COVID-19 Joint Task Force," Mr Manning said.
David Manning, MBE, DPS, QPM
Commissioner of Police
Controller – COVID-19 Joint Task Force
---
______________________________________
MEDIA STATEMENT
By Hon Jelta Wong
Minister for Health and HIV/AIDS
Monday, February 24, 2020
Message from the Minister for Health in relation to stopping tourists on the Queen Elizabeth cruise liner from disembarking in East New Britain
————————————
On Sunday 23 2020, the Australian Registered cruise liner "Queen Elizabeth" docked in Rabaul in East New Britain. Two passengers on the cruise liner were removed for medical reasons unrelated to COVID-19.
No passengers on the cruise liner were suspected of having an infectious disease or had been in mainland China in the last 14 days.
The cruise liner was cleared by health officials, which is a requirement before passengers can disembark. Unfortunately, passengers were stopped from disembarking through a verbal directive from the Governor of East New Britain.
The directive was made as part of the East New Britain Provincial Emergency Response Plan to the management of COVID-19.
As Minister for Health and the person responsible for issuing such directions, I did not approve this directive. I also do not believe any such restriction of tourist vessels from Australia is necessary or helpful in preventing the spread of Coronavirus to PNG.
I remind people that there is a process for issuing new restrictions and they are based on the level of risk presented.
The only restriction that is currently in place is to restrict people entering PNG who have been to mainland China. People who fall into this category must quarantine themselves in a country outside of mainland China for 14 days before they can enter PNG borders.
These restitutions have been set in accordance with advice from the National Department of Health and the World Health Organization and have been in place since 31 January 2020.
Whist COVID-19 continues to pose a high risk to PNG, there remains no current cases of the virus, suspected or confirmed, in PNG. I will continue to issue updates on any changes, and I encourage people to read reliable information especially issued by the National Department of Health and the World Health Organization.
Hon Jelta Wong,
Minister for Health and HIV/AIDS
Ends//
---
______________________________________