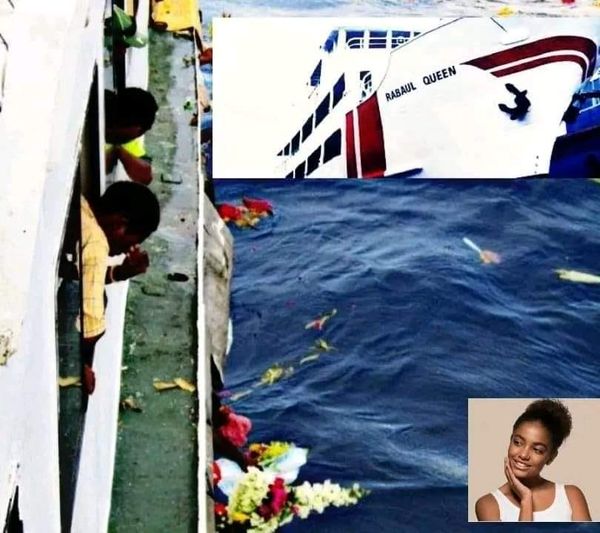 A Heartbreaking True Love Story: My Heart will always be in Pain of Losing Her
I was only 18 when I developed feelings for a fine Morobean girl called Michaellyn. How beautiful it was to see her with a string bilum crossing the cassowary street. The worst thing is she lived next door down the main street. She was my childhood friend when we were just kids growing up in the city of Lae. We grew up as a best friend and later we turned our friendship into relationship and agreed to call it a LOVE. It was the best kind of feeling falling in love with your childhood best friend.
In the early hours of 2 February 2012. I was thunderstruck by the news of the sinking MV Rabaul Queen under rough conditions on the open Solomon Sea. The events that followed were my worst nightmare. I was lost in my thousand thoughts.
To this day, I never forgive the day that took away my love Michaellyn. Though many survivors were rescued by six merchant vessels alerted by the Australian Maritime Safety Authority (AMSA). Many bodies were also found floating but my beautiful one was never to be found. Not even by Royal Australian Air Force.
I never talked about it to my families or any of my friends till now. I kept it to myself for when I open my mouth. All the words disappeared and tears covered my eyes like thick fog on the mountain tops.
She had a special place in my heart. My heart will always be in pain of losing her.