Annette Sete is a PNG's very own fashion Designer and a successful business woman. She is the manageress of Lavagirl and Maku Gifts shop. Annette is a role model of a successful MSMES in PNG. Below is a story by her about 'Uncle Joel" from the Eastern Highlands Province. Toward end of this article, you will read about JUNGLE, PNG's newest E-Commerce Platform that provides opportunity for local businesses like Lavagirl and Maku Gifts shop and others to sell their products online giving opportunity to local Papua New Guineans to buy online at reasonable costs.
By Annette Sete, Papua New Guinea's Professional Fashion Designer
Manager at Lavagirl and Maku Gifts.
Meet "my uncle Joel" – (mum's uncle Joel as my kids call him.)
He's from Eastern Highlands. He came to work in the plantations in East New Britain as a young man and never went back home.
His last job was with Brian Bell. His role: assembling, servicing and fixing sewing machines. He's retired now and helps out at primary school in Kokopo.
My uncle Joel is one of my biggest support and help to our sewing room. There's nothing he can't fix! He sets up our equipment, services and fixes all our sewing machines.
He loves reading newspapers. When we first met, he was curious:
"Yu Annette Sete sa raitim Post Courier news blo East New Britain."
Over the four years with us, he followed my story. Collected newspaper articles of me or Maku Gifts or Lavagirl. He'd tell anyone about us and our products and he'd drop everything to attend to our breakdowns.
My uncle Joel is one of a growing list of what I call 'our support team'. These are resourceful people who provided us specific support and helped in our operations. They may not work for us but they work with us when we need them – in fact they prioritize us. —————–
Related Stories of Lavagirl and Maku Gifts.
Below is a video by PNG EXTRA titled 'LAVAGIRL FEATURE – ANNETTE SETE', Papua New Guinea's very own fashion designer and business woman.
The strong and courageous, Annette Sete of Lavagirl and Maku Gifts had a chat with PNG EXTRA about her business and the pros and cons to run a successful business.
She also tells PNG EXTRA about her fight against counterfeit products, leaning more to the copyrights of motifs on fabrics.
Visit PNG EXTRA and Follow on their Facebook Page.
Watch Annette Sete's legal battle over Chinese Counterfeit on Lavagirl and Maku Gifts' Designs HERE.
About Lavagirl and Maku Gifts
Their Official Facebook Page is makugifts. Maku Gifts has 24,662 followers on Facebook. Their Contact number is +675 7048 4176. Maku Gifts shop distributes Lavagirl's products. It opens for service on week days 9:00 am to 4:00 pm. You can visit their physical location in Port Moresby or Rabaul. Or you can visit their online shop.
What items or products offered at makugifts?
They are selling clothing pieces (Lavagirl & Xplosion) to fabrics, made-hand jewelry, home made decorations, corporate & anniversary gifts. At Maku Gifts shop, their every day one goal is to help you find something special for someone special on their special days.
What is Lavagirl and Maku Gifts latest PROMOTION?
Maku Gifts Mother's Day Promotion.
A CALLING TO ALL THE MAKUGIFTS RESELLERS: Maku Gifts is putting out its bulk kolos now in time for Mother's Day. Re-sellers across the country can order now.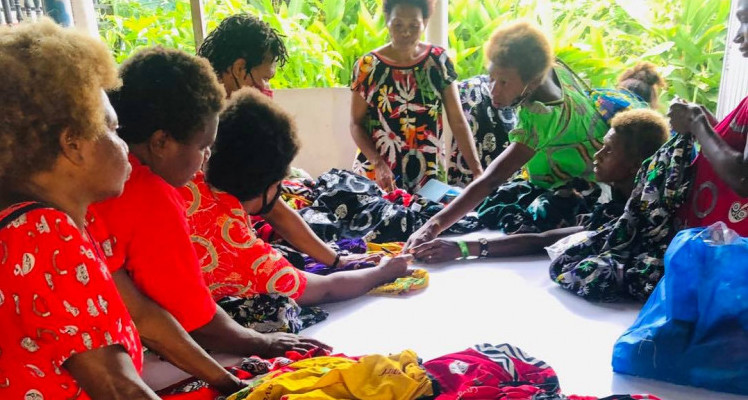 Information about Maku Gifts Mother's Day Promotion.
They have kolos in the following prints:
Desert Rose
BOP Star
Diversity
Small Tapiok
Small Masks
Prices
Pom Walk In – K1140 for 15 pieces (Bulk Price)
Kokopo Walk In – K1020 for 15 pieces (bulk price)
If you're outside of Pom and Kokopo: It's K1092 for 15 pieces including DHL freight.
Maku Gifts Mother's Day Deal?
Here's the deal: you can select your sizes and your colours and (wait for it…) you can mix the designs! So you can get 3 pieces in desert rose, 4 in diversity etc….so long as you make up 15 pieces to enjoy the bulk price.
Where can I buy Lavagirl's Products?
Maku Gifts distributes and sells Lavagirl's products online as well as two physical locations in Papua New Guinea. Their physical location are,
1. Port Moresby.
2. Kokopo, Rabaul.
Maku Gifts also sells and distributes Lavagirl's Products ONLINE through JUNGLE, the Papua New Guinea's newest online selling and marketing (E-Commerce) platform.
Below is an example of Lavagirl's Product you can find and order online on Jungle.
What is Jungle?
Jungle is Papua New Guinea's Online Marketplace. Jungle is built for PNG companies and people to benefit from. It is an online marketplace designed as a platform for local businesses to list their products within Papua New Guinea (PNG).
E-Commerce is becoming a vital aspect of digital revolution in Papua New Guinea and the global community. The vision of Jungle is to enable the widespread distribution of products to business and the public of Papua New Guinea at cost-effective prices.
With its optimized site, Jungle offers customers round the clock, convenient method to order products for your business or for your personal use from the safety of your establishment or home. Jungle aims to expand its service to provide in demand products to the remotest places throughout Papua New Guinea.
https://www.jungle.com.pg/shop-by-category/clothing.html
Picture courtesy of Annette Sete (Lavagirl and Maku Gifts).
Thank you for reading through. Kindly leave a comment below.
Team Papua Niugini.