Statement by Hon. Robert Agrarobe, Central Governor
23 May 2020
———————————–
Good morning all, on Thursday afternoon our good PM Hon James Marape had the courtesy to call me and asked if we could travel by boat into Central Province on Friday for a few meetings at Loloata and catchup on CENTRALS issues along the way.
It was a good opportunity to show off our beautiful central province to our PM by sea and give a brief on the latest happenings in Central Province especially the the lock down and what effects the CORONA VIRUS and road blocks are having on our people.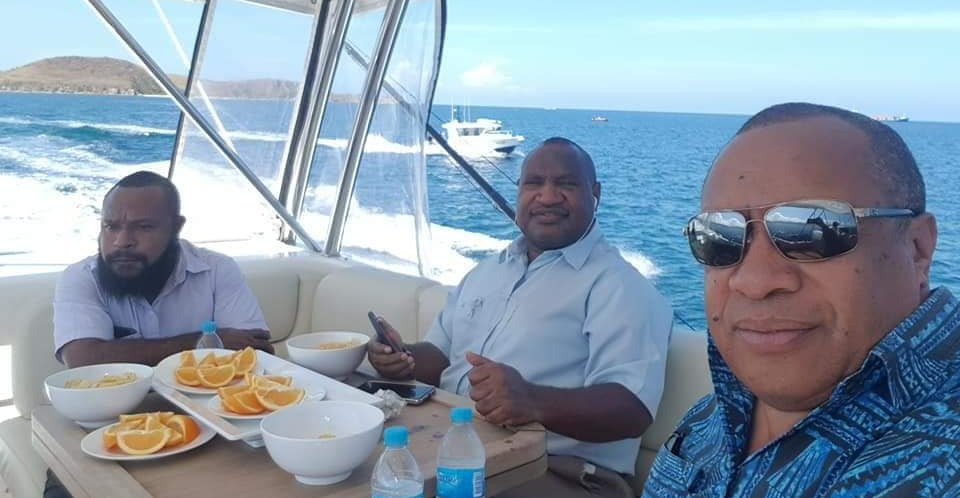 We also discussed the possibility of not penalizing our Buatau growers and sellers anymore however, penalize the chewer as he is the culprit that's spitting everywhere and are a health hazard themselves.
I thank all our good people of central for putting up with the hardships we are going through in respect to the COVED 19 protocals, a lot of it is only temporary however, a new norm will mean us adjusting to a few protocols as they will be around for a while longer.
We will experience a few positive changes in Central province and these will be revealed soon once relevant protocols are in place.
God bless,
Slowly but surely,
Doing it the Central way.
Ends//
———————————–