Ms Debbie Oli was born and raised in Papua New Guinea from a mixed parentage of Central PNG father and a Scottish mother. Like every ordinary Papua New Guinea student, Debbie completed her formal education in Gerehu High School, Port Moresby National High School and Pacific Adventist University with Business Degrees and graduated with high distinctions. Mr. Des Yaninen wrote about Ms Debbie and her success story to inspire young local Papua New Guineans that it is possible to make it to the top in the World with what is provided through our local Education System. Read Debbie's full story below.
PAPUA NEW GUINEA HOMEGROWN MS. DEBBIE OLI JOINS THE WORLD'S TOP ACCOUNTING FIRMS, DELOITTE.
By Des Yaninen | Sunday 30 May 2021.
Congratulations to Debbie Oli on being appointed a Partner of one of the world's top Accounting firms. Why am I writing about a white girl? Well her Dad, Gideon Oli is from Irupara, Central Province of Papua New Guinea and was a humble public servant. Her mum Helen is a Scottish and she loves arts and crafts.
So what's the big deal? Debbie is 100% Papua New Guinea homegrown. Didn't go to school overseas. Didn't do a Master's Degree. Didn't go to international schools.
We were schoolmates at Gerehu High School where she was from Grade 7 to 10 and was Vice Head Girl, later at Port Moresby National High School (POM Naths) in 11 and 12 where she was the female school captain and later at Pacific Adventist University (PAU) where we both graduated with Business degrees and she topped our class in 2007 then started at Deloitte in 2008.
It took her 13 years of steady progress to make it to the top. She also has to balance work with the responsibly of being a single parent. How much does a Partner make? Best guess is around a million kina a year.
Most Papua New Guinea (PNG) Accounting students and graduates dream of becoming a Partner in a Big 4 global accounting firms, but so far less than 10 have ever made it.
They include Diane Peliokai, James Gore, Erine Gangloff and Richard Kuna to name a few. There are over 5000 Accountants in PNG both active and non-active.
How did Debbie do it? Well she has many strengths, but one thing I know is that she NEVER procrastinates! There are many smart people who know what to do, but put off doing it till later, and never end up doing it.
Then there are those who may not be as smart, but put in the effort and work consistently to achieve their goals. Debbie also pays attention to every little detail, and she's almost always right. Some of us pay attention to things that aren't moving us forward in life.
We all can still be successful without Master's Degrees, or overseas education, or attending international schools, being a woman, or being a single parent or being rich. Hard work eventually pays off.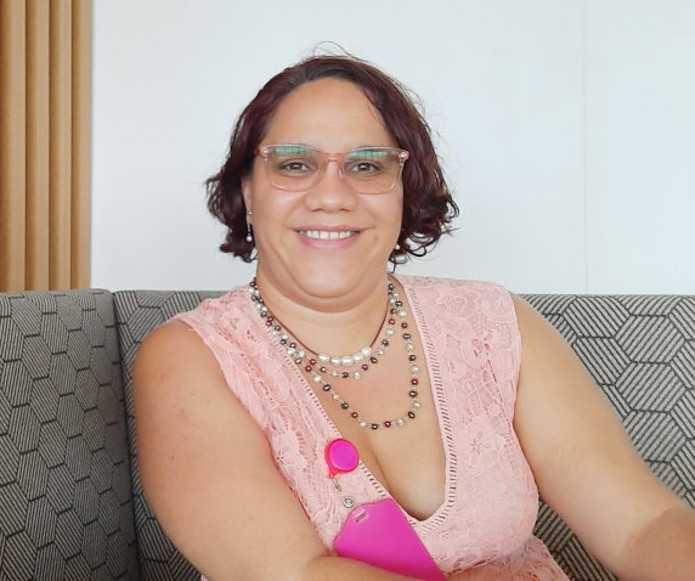 Words and picture by Des Yaninen.