Government is not only about building infrastructures but putting in place good laws.
STATEMENT BY PRIME MINISTER JAMES MARAPE |Tuesday, 2nd June 2020
————————————–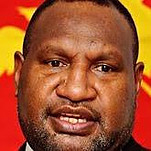 I pay my respects to my colleagues in Parliament who gave their people's mandate to me. They are leaders who cannot be bought or sold contrary to what many feel are political practices by parties of past.
Little over a year ago, these 30 leaders from all regions and many political backgrounds, decided to place their political future in my hands. All of us had our own reasons of leaving our past parties and decided to forge a new unity for a new direction for our country, little did we knew that the Pangu Pati we appropriately chose to drive the Economic Independence Agenda will be leading the government.
Tonight my Pangu Pati colleagues at our usual monthly office meeting, reaffirmed our position going forward. To the people of these leaders, may I say thankyou on behalf of my Hela tribes. The least I can do is shift Development Focus to all parts of our country.
Our 'Take back PNG agenda where no person or Child is left behind remains, where we will make our country 'The Richest Black Christian Nation'. To do so , we will change laws and pass laws that will better our country including corruption fighting laws like ICAC and Whistle Blowers Act.
No government of past especially PNC wanted to deal with corruption fighting laws like ICAC, but Pangu is taking that head on and will deliver with support from People's Party and other Coalition Parties.
We are also making Amendments to Mining and Petroleum Acts very soon to shift to production sharing post 2025. We taking back our resources to work with investors who will allow us to get over 50% of our resources so we will share with our landowners and provincial governments.
Government is not only about building infrastructures but putting in place good laws that will anchor our country well now and into the future.
PMJM
Ends//
—————————————