STATEMENT BY PRIME MINISTER JAMES MARAPE
31 MAY 2020
———————————————-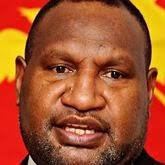 365 days ago, the sun set into my first day of being PM of our country. As that date 30/05/2019, squeezed into the archives of history, I was awakened to the weight of responsibility that landed on me.
Little did I know when I resigned from O'Neill Abel Cabinet, that 48 days later, I will be PM.
And 365 days later, with continual twist and turns of politics, ups and ( mostly) downs of economy, bougainville referendum, domestic insecurities, and the treat of Corona virus on our lives and economy, by Divine Providence, the Marape Steven government continues our work to better our beloved country.
We inherited a huge debt ridden public treasury, dilapidated public infrastructures, very unreliable and expensive public utilities, very small and weak health education system and small inactive SME.
Simply put, the country was in a mess when we took over.
And in that year, we cleaned and cleaning we are doing and we will be doing for some time into the future.
For instance , we removed the following debts and unfulfilled PO government commitments,
⁃ K300 million to works for o/s contracts;
⁃ K122 million for outstanding PS pay rise;
⁃ K860million for PS retirement;
⁃ K600m service provider cost;
⁃ K400m outstanding office rentals;
These are but few examples of how we implemented our 2019 budget as a tool to ensure economic composure and credibility in the face of huge O'Neil Abel 2019 budget blow out / liabilities ( K2.263 billion budget blowout for 2019, and the collective national total debt of K37billion.
The journey is still tough but as PNG and more so Hela is a Toyota country , I live by the slogan " when the going gets tough, the tough gets going " , and whilst I may not be a former soldier, I can assure you all, I will soldier on for our country.
My dream for our country's economic independence , where every person have money in his or her pockets, was Pangu's dream at 1975, and that is our dream today collectively for my generation of Pangu and our coalition Members of Parliament.
That's why we are having longer and deeper negotiations in P'Nyang, Pogera , Wafi Golpu, Pasca among other projects. I subscribe to the principle of 'short term pain for long term gain'.
To assure all, we now turning good corners for a better gain for our country, in as far as respective discussions for these projections are concern.
I thank all our investors like Exxon Mobil, Total , Oil search and Harmony/Newcrest, for their understanding so far. You all must know, I am here for sometime, don't think another government will come back, pick up your earliest time to negotiate. Don't hold back.
We are also strengthening our systems of government to fight corruption in our country. May I thank our AG and DPM, Hon D Steven for your strong hands in delivering whistle blowers act and the final reading of ICAC that is awaiting next Parliament session.
These are few work we have been doing last year. Keep watching the Parliament sessions ahead, some game changing legislations will be passed.
I don't promise you all answers to all our individual or collective aspirations in rapid succession, but I commit to continue doing my best by laying the right foundations for the decade ahead of us.
These foundations will ensure our people participate in economic activities and resources harvest, more roads and highways and power lines and internet connectivities are made available throughout our country, quality and affordable education and health for our country, proper law and order environment for our country.
These are objectives my generations of leaders have set for our country.
I would not have this mandate without the support of my colleague leaders in Parliament and I thank all of them for the support 365 days ago and up till today.
As I always say, from among the house of equals, they gave their mandate to me, and I am thankful for that privileged and for that I am for ever indebted and I will continue to give my best to serve them , their people and our country.
Our country can be the richest black Christian nation on earth where no child is left behind.
PMJM
Ends//
———————————————