Below is a wakeup call to the Government of Papua New Guinea by Mr. Hans Barok about the future of engineering in Papua New Guinea. Hans graduated with degree in Bachelor of Electrical Engineering majoring in Communications Engineering from Papua New Guinea University of Technology. He is working with Goodman Fielders Wilmar 11 mile Project Site, working on various tasks and roles as a: Logistician, Electrician, Forklift Operator, technician and Site Electrical Engineer.
FUTURE OF ENGINEERING IN PAPUA NEW GUINEA
by Hans Barok - Graduate Site Electrical Engineer at Goodman Fielders Wilmar.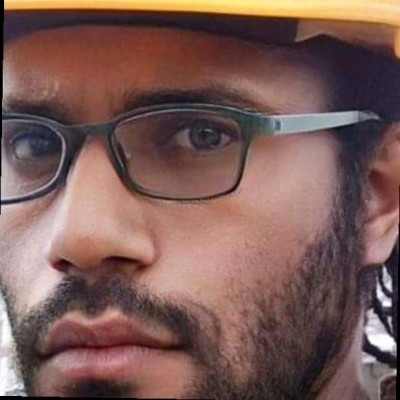 FUTURE OF ENGINEERING IN PNG
Our government and our people invest little to none in our engineers (or engineering). Yet they can mockingly say, "when will PNG manufacture cars or plane?
When will PNG engineers design a smartphone or robot etc...?"
The real question here is, "have you people invest in engineering?"
PLEASE ALLOW ME TO EXPLAIN THE SITUATION AT HAND
In order to build a car(or robot or powerplant or smartphone etc...), our engineers at the University level needs:
*Engineering and Scientific Research Labs for research in new engineering materials/tools for design & innovation. Have our government or people invest in these? If you have not contribute anything noken pairap faul.
*Our country needs Papua New Guinea Engineering Standards (i.e. not a adopted Australian, US, Britain or German standards). Have our government or people help IEPNG (Institute of Engineers Papua New Guinea) or any engineering body in Papua New Guinea for that matter?
If you have not contribute anything noken pairap faul!!!
*The engineering students need Professional Engineering Design software (ETAP, Sold works, etc...) which cost around in the range of K10,000 to K70,000 (or even more).
Can a university student afford such prices? Even we as an Institution, government or people can't afford that for our students, then what more do we expect from them? Do you plant peanut and expect it to bear coconut?
*The engineering students need the government or people to provide them exposure to real-world projects with funding. Have these been done often?
IF WE DON'T CONTRIBUTE WE MUST NOT BLAH BLAH HERE AND THERE. TIME FOR LESS TALK, MORE ACTION.
WHATEVER THE SITUATION NOW, I HAVE THE ULTIMATE FATE THAT ONE DAY IT ALL SHALL COME TO PASS.