Former Task Force Sweep Chairman Sam Koim has been appointed as the new Internal Revenue Commission Acting Commissioner General.
Treasurer Sam Basil announced this in a press conference today, 15th of August.
Mr. Koim when accepting the appointment said that, he now has a burning sense of urgency to empower IRC officers to do their jobs, and also help them close the massive compliance gap and also increase the country's tax base.
He also said he has been given all the powers by the Government to mobilize all the resources and technical expertise needed to achieve his mission.
Mr. Koim well known in the country for fighting corruption said that though he will be equitable, he will be brutal in the enforcement of the country's tax law.
NBC News PNG – Cashmir Waken
—————————–
Allan Bird Supported Sam Koim's Appointment as Internal Revenue Commissioner.
"I support Sam Koim's appointment"
By Allan Bird.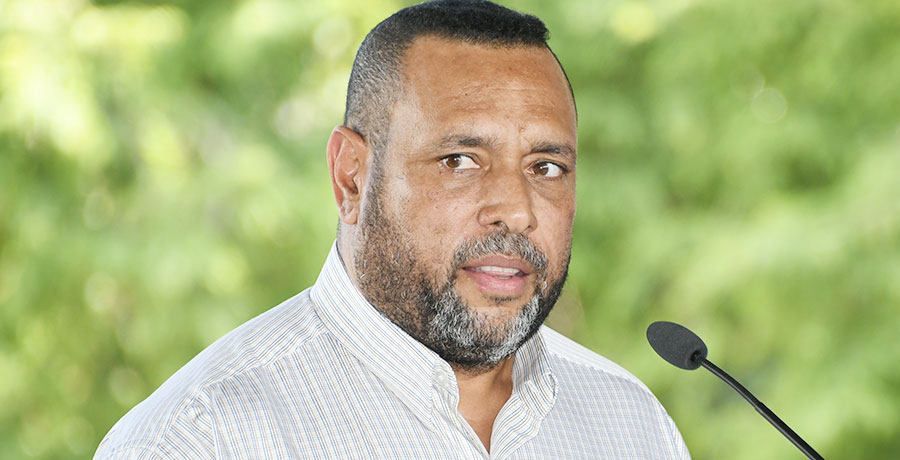 There has been some criticism regarding Sam's appointment both to the UBS investigation team and as acting IRC Commissioner.
Let me just say that I have always been a great admirer and supporter of Sam Koim. In the fight against corruption and perpetrators of corruption, few people in PNG have credentials like Sam Koim. Until he falls from grace, he remains one of our best. I commend the Marape government for considering him.
In the case of his appointment to IRC, let me just add that IRC, like any organization, requires good leadership. Sometimes it's good to inject fresh blood and new perspective into an old organization.
ESPG did exactly that with the appointment of Dr Clement Malau, who like Sam Koim, is a strong anti corruption advocate and an outsider to the ESPA. Malau has been a breath of fresh air for us and hopefully Koim can do the same for IRC.
Contrary to popular belief, IRC requires not just accounting qualifications but legal qualifications as well. The main job of the IRC is to interpret and apply tax laws that are passed by Parliament. So Sam is well qualified.
The most important thing that Koim brings to the job, is himself. He is a young man with proven leadership capabilities. And he isn't afraid to lead. This sets him apart from many PNGans.
PNG needs to appoint leaders to all our organizations, we don't need YES men who will simply bow down to the MPs. We need leaders who can say no to MPs.
Mr. Sam Koim attempted to arrest the former PM for corruption and was sacked for that. How many PNGans have tried to arrest a PM in the last 40 years?
IRC is a job that involves billions of kina. The temptation to bribe officials in that organization is always there. Someone like Koim who can't be bought, is not afraid and does not practice wantok system is ideal for the job.
I commend PMJM for Sam Koim's appointment to both the UBS inquiry and the IRC.
Ends//
—————————-