PM Marape To Attend UBS Inquiry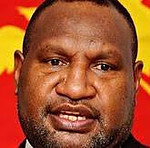 Statement by Prime Minister James Marape | 5th March 2020
////////////////////////////////////

Looking forward to attend UBS inquiry tomorrow, time to expose people and companies and banks who use PNG as their play ground to make money.
They have moved on and my country PNG still remains in man made sinkholes.
Tomorrow will be first of many of my formal submission sessions to the COI.
For public noting, this COI has not stopped police or Ombudsman from doing further research, investigation and prosecution on those of us who have been named in the OC report.
The relevance of the COI is to look at this transaction in totality and asses the criminal culpability of both individuals and companies involved in the transaction.
PNG lost around K3billion and if COI affirms crime then penalty and restitution will naturally be sought for PNG against those that COI establishes as having committed offenses.
Goodnight.
PMJM!
Ends//
////////////////////////////////////