REPORT THOSE SOLICITING FAVOUR, SAYS PM MARAPE
MEDIA STATEMENT | February 23, 2021.
PRIME Minister James Marape wants businesses to lodge police reports against anyone who demanded commission for the settling of Government debts with the private sector.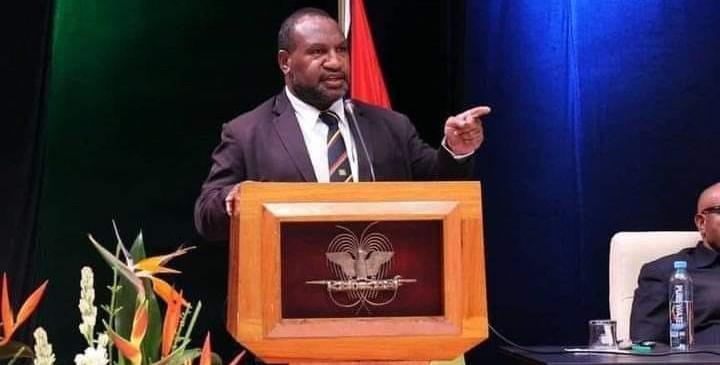 "You (businesses) don't owe any public servant any special money to get your claims procured or what the State owes you for the services you delivered," he added.
"The Treasury and Finance will facilitate and help in paying you.
"But, if anyone is holding back a cheque and asking for a commission, please report to the police.
"We want to clean our system of this sort of behaviour.
"We have designated some funds to the tune of K200 million to K300 million in 2019 and the same amount in 2020 to settle our service providers.
"Some have been paid, if some remain, please go to the Treasury and Finance to find out (why the delay)."
Marape was responding to questions why the Government owed businesses payments for goods and services dating back to the 2015 Pacific Games and the 2018 Asia-Pacific Economic Cooperation (Apec) Leaders' Summit.
"Since 2019, the Government has been paying business houses. Why the outstanding amount? I suggest those claims should front up at Treasury," he added.
PNG Chamber of Commerce and Industry president Ian Tarutia told The National last week that the amount owed to the private sector was about K800 million as at end of last October.
"But to be fair, I will find out what has happened at the Treasury," he said.
"We have budgeted for some money to clear those owing to business houses and it is also part of our Covid-19 responses."
Ends//
——————————